From the comfort of your chair, we offer you a unique interactive experience which allows you to enjoy the panoramic views of our antennas and immerse yourself in the daily operations of our observatories.
For the more adventurous, we offer on-site guided tours during the summer months, from May to September, due to the observatories' high altitude, limited means of transport and extreme weather conditions.
Guided tours are scheduled approx. every six weeks, for groups only. The maximum number of persons is 14 per group. Please understand that we can not welcome children under the age of twelve nor elementary school classes at the NOEMA observatory. The guided tour takes about one hour.
At the 30-meter telescope, IRAM provides transport to and from the observatory, located at an altitude of more than 2800 meter.
Due to limited access possibilities, IRAM cannot provide transport to NOEMA. Visitor groups are therefore requested to ascend to the observatory on their own (public hiking trail GR 94B) and present themselves directly at the observatory entrance.
Please note that due to a major upgrade and refurbishment works at the 30-meter telescope, guided tours cannot take place in 2023.
© IRAM,K.Zacher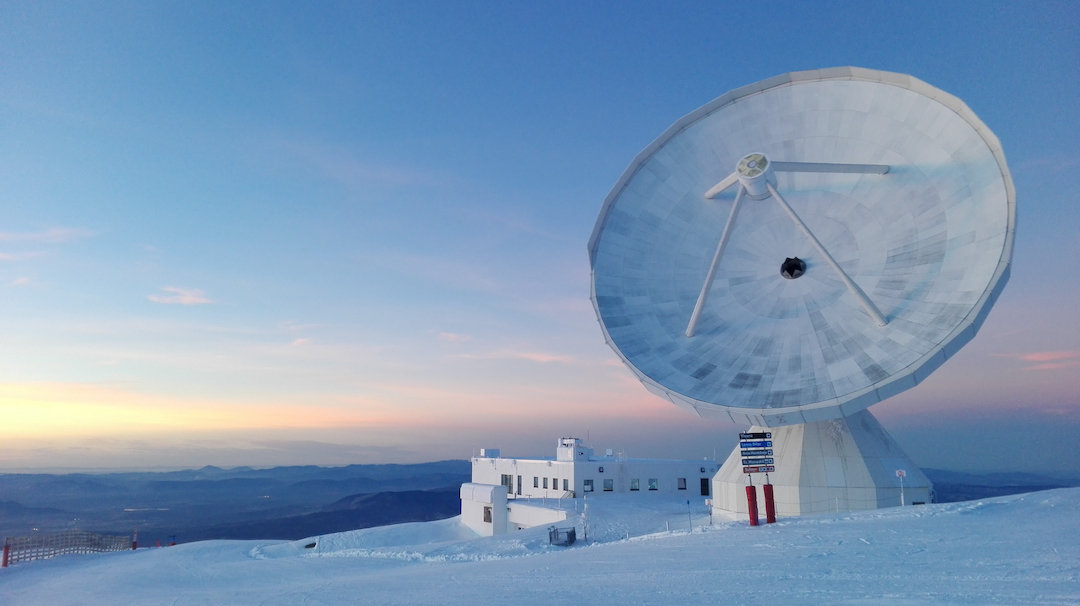 IRAM welcomes journalists, science writers and producers who are interested in our facilities. The IRAM observatories are also frequently the setting for film, series and TV shoots.
As these visits represent a significant investment of resources from IRAM, the public outreach team reserves the right to choose the projects that have the largest return-on-investment (for instance visibility of IRAM and astronomy in general).
Your request will be evaluated by the IRAM public outreach team and the IRAM management on the basis of the following criteria:
The amount of exposure that IRAM, its telescopes and the science of astronomy will receive.
Whether the IRAM logo can be present in the production, and to which degree the product itself and its derivatives (DVD, trailer, press release, newsletter, etc) can be co-branded.
The expected number of viewers/readers for the product.
Whether IRAM can use and distribute the footage/photos collected by the requester at IRAM sites.
The complexity of the logistics involved and any impact on regular operations at the observatories.
The amount of time available for planning the visit.
In case you have questions, please contact info@iram.fr.
F.X.Cuvelier